Three years of living dangerously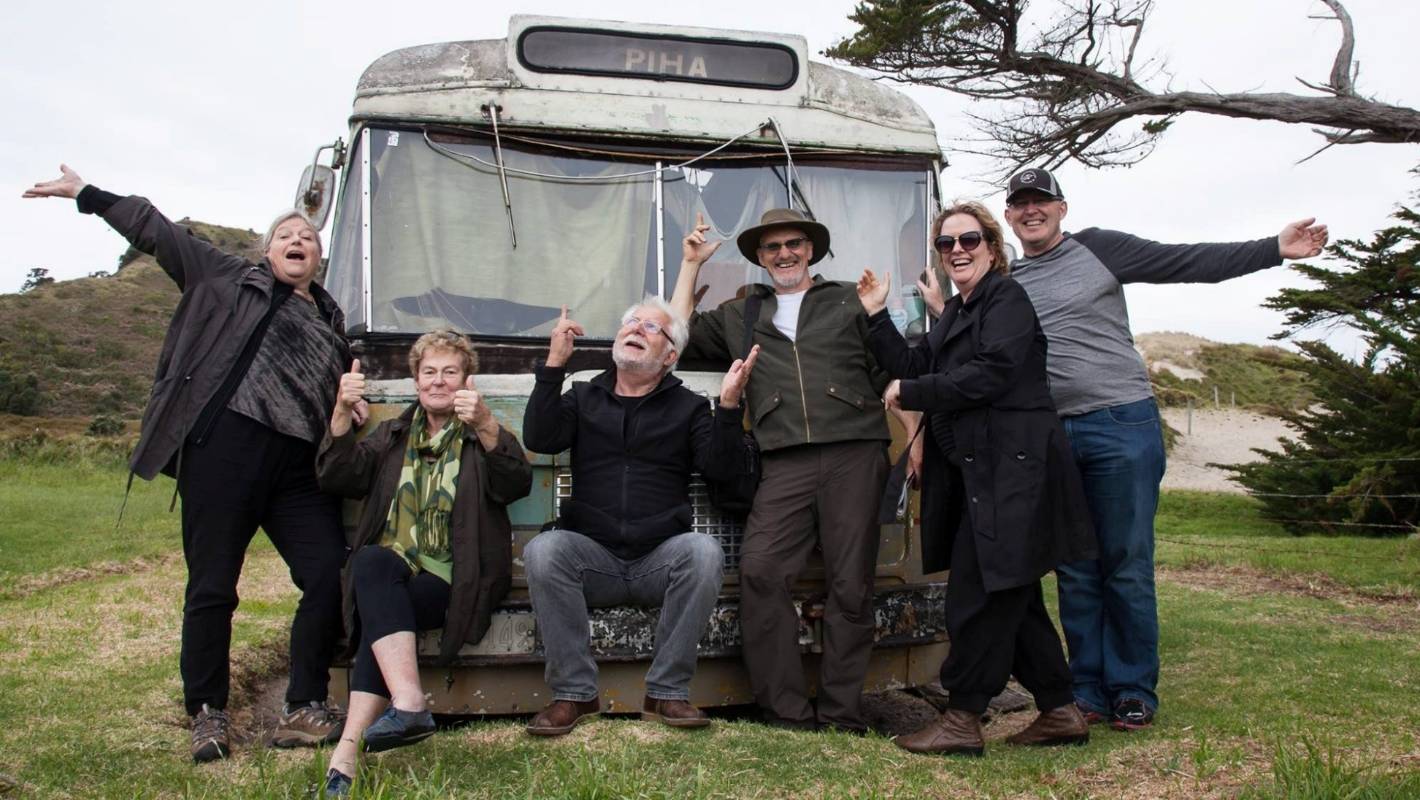 Tena koutou katoa
The end of a political term is always an opportunity to reflect on what has happened during the term, wonder about what we could have achieved but did not, and celebrate the decisions that we are proud of.
And it is an opportunity to reflect on the nature of the job and our powers and position in the larger Auckland Council family, and to think about what the optimal structure would be.
In my speech to our inaugural meeting I listed what I thought would be the big issues. They were climate change, the housing crisis, Glen Eden renewal, Kauri dieback, the state of our marine environment, weeds and pests and oversight of the Waitakere Ranges Heritage Area.
And they were the big issues that we dealt with. Although there were a couple of surprise additions.
Time will properly measure the progress that we made. But I believe that we, all of us, have done out bit to make our part of paradise better one decision at a time.
Following are some of the matters that I think were the most important or most noteworthy from this term.

Denise Yates

The most poignant event this term was the death of Kuia Denise Yates who died part way through the term.
Denise had a long career in local government. She knew everyone and loved the human contact involved with the job. She was an unapologetic progressive, a staunch defender of workers' rights, a lesbian woman who came out when this was a brave thing to do, a steadfast advocate for the environment, a tireless worker wanting to improve the West. She was still working just before Christmas 2017 but had become ill and died shortly after. Thanks to the generosity of Hoani Waititi Marae she spent her last few days on the marae.
The west is a better place because of Denise.
Ken Turner
Ken Turner was elected in the by election after Denise's death. He has settled into the job quickly. He is very energetic and dedicated and has done some really good work on areas such as the Glen Eden Playhouse and the Waima Water Treatment plant. We disagree about some matters but a diversity of views is healthy for a democracy.
Water quality
Thanks in particular to Saffron Toms the Local Board commissioned a report into water quality in the Manukau Harbour and the West Coast. The report, titled Big Blue Waitakere, was publicly released during this term.
To be frank our local water quality is appalling. This local board area has half of the region's trouble spots. Wood Bay and Laingholm Beach in particular are shut too often. And the Piha and Te Henga lagoons have unsafe contamination levels occurring far too frequently.
Swimmability is only one aspect of what is a complex problem. Fish stock and in particular protection of Maui's dolphin along with contamination by plastics are other major issues that need to be addressed although improving water quality will help with these other issues.
The intent is that the report should start a discussion with local communities about the state of our beaches and lagoons and what should we do to improve them. We want to prompt a wide-ranging local conversation about our marine and coastal environment, how we interact with it and how we work together to protect and restore it.
The report itself is complex and identifies a number of threats and areas for concern. From the Executive Summary:
"Some of the greatest threats to the diversity and resilience of marine and coastal habitats are global issues such as greenhouse gas emissions and associated climate change, ocean acidification and sea level rise. Several management actions identified relate to how the local board can advocate for local scale contributions to carbon emissions that contribute to these global issues.
The key pressures affecting the marine and coastal habitats within the WRLB area include; urban development and discharge of contaminants; fishing pressure and methods; habitat destruction; wastewater pollution; rubbish, plastics and marine debris; invasive species; and potential risks associated with petroleum and sand exploration and mining.
While improvements have been made to local and regional management approaches, 90% of our native seabirds and more than a quarter of our native marine mammals are threatened with or are at risk of extinction. The rapid expansion of urbanised Auckland has resulted in coastal marine habitats and ecosystems becoming degraded. Chemical contaminants, high levels of nutrients and discharged sediments from waterways will continue to result in negative impacts. Even with the implementation of best practice management, it is unknown how irreversible these ecosystem-level changes may be.
The report sets out eight management objectives designed to focus the debate in what can and should happen in discrete areas. These include a focus on water quality, habitat diversity and natural character, natural coastal processes, sustainable fisheries, threatened species which includes the critically endangered Māui's dolphin, the offshore environment, recreational value and safety and the accumulation of knowledge and research by local communities.
The report has been well received and I hope that along with the targeted water quality rate will drive an improvement in local water quality over the next decade.
Watercare Treatment Plant
Perhaps the most significant issue that we faced was the announcement by Watercare that it wanted to construct a treatment plant in the area and the list of potential sites had been reduced to either a new site in Oratia or near the existing site in Waima.
The Oratia site was very problematic. A number of houses and properties would have to be bought or would be affected. The work required would have been substantial. Placing a large scale industrial plant in a quiet rural area would have changed the area irreversibly.
Consenting the site would have been difficult. The protection offered by the Waitakere Ranges Heritage Area Act could have been decisive.
The announcement caused an immediate response from the local Oratia community. With impressive passion and organisational skills they countered the plan with a community based response to the proposal. They called a number of pubic meetings that must have been attended by most people living in the valley. Their campaign was visually adept and clearly caused Watercare to rethink things.
It then settled on the Waima site as its preferred site.
An existing designation has made the obtaining of resource consent is easier than it would have been in Oratia and I suspect that this was the determining factor.
But the Waima site is also problematic. Who wants to cut down nearly 4 hectares of regenerating indigenous forest, some of it pristine, to site an industrial plant in the Waitakere Ranges?
The local board has taken an active role in the community consultation meetings. We suggested to Watercare that opponents of the plant should be included so that there was a proper contest of ideas.
The committee I believe has had an effect. An earlier plan which would have resulted in the felling of a significant grove of Kauri to make way for one of two massive reservoirs has been altered. There is now only the one reservoir in a lower quality ecological area. And construction of the second reservoir on the site of the existing plant will mean that disruption caused by truck movements will lessen as construction time will be increased.
But the project is problematic.
A few months ago I wrote to Watercare inviting them to consider siting the site on the "sludge site". The proposal is one that came from Ken Turner and the rest of the board were happy to support it.
The benefit would have been that a significant dump site covered in the residue of the treatment process would be remediated. And the vegetation in the area was low quality. Watercare declined to follow the proposal on the basis that any potential spill would have contaminated the water supply. Given the proposed plant's proximity to homes this is a worrying concession.
The board had provided formal feedback. This is as follows:
We oppose the application in its current form.
We note the proposed development is in the Waitākere Ranges Heritage Area and is adjacent to regional parkland and our view is that it is inconsistent with the objectives of the Waitākere Ranges Heritage Area Act 2008 as well as the Muddy Creek Local Area Plan.
We invite Watercare to renew consultation with the Waima community to locate a site and a plant design that will satisfy local expectations.
We invite Watercare to investigate repositioning of the plant to the sludge site close to the Nihotupu lake as identified in the Local Board's letter to Watercare dated October 9, 2018 a copy of which is attached.
Alternatively we invite Watercare to consider repositioning the site in an urban industrial area such as Spam Farm in Glendene which is more suitable for the location of a large industrial complex of this sort.
We are concerned
(a) the plant design requires the destruction of 3.5 hectares of regenerating sub tropical rainforest that is home to many indigenous species including a previously unidentified wasp.
(b) the project will require up to 118 heavy vehicle movements a day on Titirangi's narrow and fragile roads.
We support the restoration and repurposing of the Nihotupu Filter Station which is a scheduled heritage building at the entrance to Exhibition Drive
We support a significant restoration fund being established should the new plant be constructed in the Waima area.
The matter is heading for a hearing and the new board will no doubt want to include to advocate on behalf of local communities for the best result.
Kauri dieback
This issue burst into prominence early in the term after the draft 5 year report was prepared. It was clear that the rate of spread of the disease was alarming and we were and are facing a crisis.
It was also clear that the current response was inadequate. Cleaning stations were either not being utilised properly or ignored completely. Track conditions were not stopping the spread of the disease.
Urgent action was requested but unfortunately things dragged.
Te Kawerau a Maki became, rightfully in my view, frustrated with the delay and paced a rahui on the great forest of Tiriwa.
This focussed everyone's attention and drove action.
The local board's position on the matter changed over time. Initially we wanted to close all high and medium risk tracks. But after Christmas 2017 we realised that all tracks needed to be closed before they could be repaired to an acceptable standard and we urged Council to do so.
This has caused objection among part of our community. People talked about the loss they felt by not being able to walk in the forest. I agree and also felt that loss. But a walk along the Maungaroa Ridge Track I took five years ago has always stayed with me. At the peak of the track there is a large cluster of dead and dying Kauri. If we want to protect Kauri so that our forests do not become graveyards then we have to take strong protective action.
Tracks through kauri areas in local parks have also recently closed. We are working through a process of prioritising their reopening.
Hoani Waititi Marae
I consider the Marae as one of the most important social institutions in the local board area and this term I have gone to the Marae as often as possible. Chair of the Marae Eynon Delamere and I have met regularly. I have also met regularly with the headmaster of the Kura Hare Rua and I am pleased that the Board has been able to assist the Kura with support for its activities.
The best advice I can give for any local board member is that relationships with the Marae and its members are best improved kanohi ki te kanohi.
Glen Eden redevelopment
Glen Eden renewal has been on the Board's agenda for many years. As part of our annual pilgrimage to Council we have urged further investment in Glen Eden.
We also, at the suggestion of Steve Tollestrup, engaged David Haigh and David Kenkel and Kate Doswell from Unitec to research social trends in Glen Eden. Their report "Change and Development in Glen Eden" was the result.
One recommendation that I am still keen to progress is the proposal that there be a Glen Eden charter, which sets out various principles including quality urban design, and social, cultural, economic and environmental principles for decision makers.
I thought that discussion about what should be in the charter should help us understand the values that are important to Glen Eden and what we want Glen Eden to look like in the future.
The draft charter is a collection of value statements that should inform Auckland Council decision making. Its mission statement is for "[a] sustainable Glen Eden that moves confidently to the future."
It requires Council to encourage public transport, walking and cycling and improve traffic safety. It mandates good urban design, affordable housing and energy efficiency. It talks about improved access for everyone, and planning for the future.
It talks about cultural. social and economic interests.
It is an aspirational document. By starting a conversation about what we value about Glen Eden I hope that we can come up with a charter that we can all be proud of.
I provided a copy of the full report to Urban Development Minister Phil Twyford who thought the report was outstanding and helped stage a public meeting based on the report.
The report is a very helpful insight into how Glen Eden is changing and should be compulsory reading for any new elected member for the area.
And clearly Glen Eden is changing.
The railway station has always been central to this. Ever since the electrification of the western line and the improvement of rail service times use has soured. The park and ride that the board urged Auckland Transport to build is now full from a fairly early time of the day. And apartment houses, currently being built and planned are a reflection of the importance of Glen Eden as a transport hub.
This term has seen the announcement of projects that promise to rejuvinate Glen Eden. Auckland Transport announced major safety improvements for West Coast Road and Council has purchased a strategically significant building and is getting ready to redevelop the site as an urban renewal project for the area. And the Local Board which has carefully saved up its capital funds so that a town square for the area can be advanced is making plans.
The timing of the eventual development of the site may mean that our plans will need to be delayed. It would be best and economical to do all work at once.
Glen Eden apartments
I spent a lot of time on this issue.
The apartments are the idea of Ted Manson.
He has an interesting background. He grew up in poverty and spent a great deal of his early years living in a state house. He then became exceptionally successful in business.
The Herald highlighted him in an article and he was quoted as saying this:
"I used to think 'if I can come up from a state house, anyone can' but as you get older, you start to realise life is not fair. Not everyone can do it …
I woke up one day and I got a social conscience. That happens at some stage of your life for some, but not for all. Up until then, I was a capitalist.
Many people are enduring tough times and are under constant pressure and constraint because of hardship or misfortune. But robust, safe, warm, healthy homes which ensure security of tenure would give them the stability to contribute positively to their community and improve their quality of life."
We do need every dwelling we can get. The housing crisis is a scourge on Auckland. Having kids whose families have jobs with no choice but to live in cars is not the sort of New Zealand I want us to have. And the effect of the crisis is wide. Families living in crowded sub standard conditions blights the future potential of our young ones. Paying exorbitant amounts in rent means that many basics which should be guaranteed are not happening. And having a society where teachers struggle to pay the rent but can never dream of owning their own property is just wrong.
So Ted's project is important. We do however have to make sure that these developments have a positive effect on the surrounding area. A compact urban form is a good thing as long as it is a good quality urban form.
And there is a virtue in building around our transport nodes. Developments such as these mean that we can avoid the pressure to build into the foothills of the Waitakeres. And they make our city more carbon neutral in that they lessen the need to drive private cars.
We need to make this project an exemplar. Most of the housing will be social housing and to make the project succeed we will have to make sure that there are social supports in place and that the new residents are welcome into our community.
As part of the welcome process Jade Tang-Taylor has been engaged to produce a welcome home campaign which will involve the provision of information, pamphlets, a website, maps and events to welcome these residents to Glen Eden. Details should appear in the coming months.
Te Henga Quarry
Remediation of the Te Henga quarry is a significant issue for the local board.
Quarrying activity ceased in 2015. There was a request to allow quarrying activity to continue in a neighbouring reserve area but the local board was firmly against the desecration of pristine reserve land and so quarrying activity eventually ended.
Since then remediation of the land has started. The intent is that much of the area will be replanted and for there to be canopy cover over most of the site.
Perrys, the company with the right to quarry the area has an obligation to perform some rehabilitation work on the site.
There was also funds collected by Waitakere City over a number of years tagged for the rehabilitation of the site and I calculated that that a million dollars or so was collected.
The site is an interesting area. There is a great deal of bush. There is a rather steep rock face that would be ideal for climbing if adequate safety provisions could be put in place. And there is a rather large pool that is being used for swimming but which clearly poses some danger in its present form.
The site has a great deal of potential but needs a lot of work and attention before it can be made safe.
Which is why the money accumulated by Waitakere City is so important.
There is no current dedicated fund available to finish the site and make it accessible to and enjoyable for the public. But there is I believe at least a moral obligation for Council to come up with the money so the work can be done.
The matter has been raised with Council staff.
Huia Seawall replacement
One of the big projects the Board was involved in was the Huia Seawall.
The project involved the construction of two groynes and the replacement of the existing wall which was being undermined.
The project struck problems after the method of taking sand from the bay was shown to be less than optimal. Residents contacted the board and asked us to get involved which we did.
After some discussion and negotiation with staff a consensus was reached to continue the sea wall towards the stream at the western side of the beach and to bring in sand from elsewhere.
The project is nearly complete and the last I saw was operating as anticipated.
Waitakere Ranges Heritage Area Act review
This is a five yearly report and and important discipline as we work out how effective the Act is functioning. The second report was produced last year.
In the forward I said this:
"We find that despite all efforts made so far kauri dieback disease continues to spread. This is a particularly local tragedy for a taonga of the heritage area and a national one in terms of our wider forest ecology. Auckland needs to make some tough decisions on what needs to be done to halt the further loss of kauri. The potential new threat of myrtle rust is also on our horizon.
This report gives us time to recognise the progress and achievements made towards meeting the objectives of the Act. This local board always strives to represent the values of the heritage area, and is very conscious of community action taken to hold the line against, for example, animal pests and weeds, and of council's role in empowering private landowners to do their bit. People are generally very proud to live in a heritage area, and that strength of feeling is growing.
This report underlines our collective responsibility to manage, monitor, protect and celebrate this special place. In another ten years I would like to find not only that we have added to the successes of today, but have risen to the long-term challenges that we face to ensure the vision for the heritage area is met."
Climate emergency declaration
The local board decided that we should declare a climate emergency for our local board area and urge Auckland Council to do the same, which I am pleased they have done so.
The question will be what next?
One area that I believe we can be very proactive is implementing our Greenways network.
This meeting we should finalise our Greenways Plan.
The problem is however budget, our scarce resources are not sufficient to do more than one or two projects a year and there are many.
Auckland transport has been criticised for not doing enough about walking and cycling. One solution may be for the current capital grants made to local boards to be increased and tagged specifically for greenways project. That way board by board we could prioritise and construct those walking and cycling projects that make most sense to us.
Emergency management
After the floods in 2018 and the big storm that wrecked the west's power supply the board took an active role in assessing current management plans and upgrading them. A lot of the work occurred in Piha which had two significant floods that year as well as regular power outages.
The work was productive and I believe will assist in the future.
Titirangi Chickens
They have been a feature of the village for many years. Originally there were only a couple of them but numbers have grown and they are now a significant problem. They pose danger to road users, they are undermining the quality of the bush and scratching around Kauri and they are really messy and unhygenic.
Matters came to a head after the appearance of large rats in the village. Chickens may not have been the only problem but they were a contributor.
And the news put Titirangi in the world news for all the wrong reasons. In one week I had interviews with CNN Hong Kong, three national radio stations and a number of media organisations.
The response to the rat plague was quick. I am pleased that Council's contractors managed to quickly dampen down numbers and I must acknowledge and thank the South Titirangi Neighbourhood Network for also stepping up and helping.
And a contract for removal of the chickens is now being put in place. As many as possible will be rehomed.
Other Highlights
Taking part in a world record at Glen Eden Intermediate.
The ethkick event, the perfect antidote after the horror of the Christchurch massacre.
The dawn ceremony at Matariki.
Beats and eats in Glen Eden
Conclusion
There is a lot more that I could write about but time and space prevent me from doing so.
Can I acknowledge all staff but especially the following:
Glenn Boyd
Claire Liousse
Brett Lane
Raewyn Curran
Brenda Railey
The one and only Shaz
who are all consummate professionals, all work hard and make us appear to be efficient and resourceful and convert our random mutterings into concrete action.
Can I also acknowledge the local board members, my very capable and dedicated deputy chair Saffron, Sandra, Steve, Neil and Ken for all of your contributions this term.
Each of you are in this because you want to make Waitakere a better place.
Mostly we agree on what is needed. Occasionally we don't.
But I have found that working with you has been a pleasure.
I wish Steve all the best for his retirement and acknowledge the passion and enthusiasm he has poured into the job over the past six years.
Nor reira tena koutou tena koutou tena koutou katoa