The Covid Crisis – the perils of half hearted responses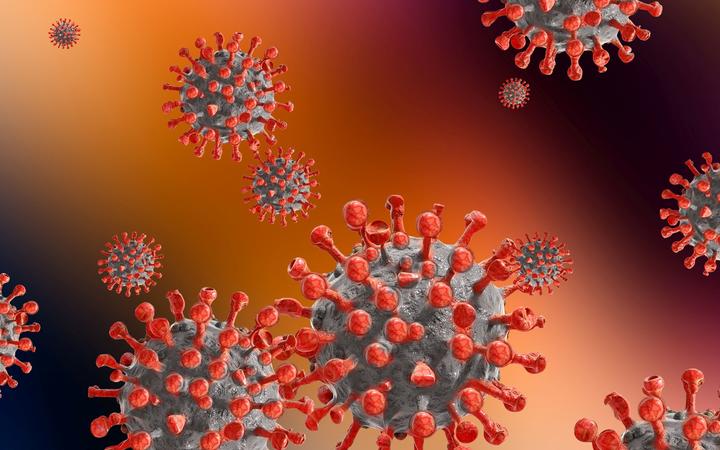 We are entering into a new stage of the Covid Crisis.
Clearly the disease is not going away and there are reports of a new strain dubbed the Peruvian Lambda strain.
It has made its way to Australia and should have the authorities over there even more nervously responding to community outbreaks. From ABC News:
We've seen the Alpha, Kappa and Delta variants cross our borders, but it turns out another strain of the virus that causes COVID-19 has reached our shores.

The variant, named Lambda by the World Health Organization (WHO) last month, was detected in an overseas traveller who was in hotel quarantine in New South Wales in April, according to national genomics database AusTrakka.

Some reports suggest the new variant could be fast spreading and difficult to tackle with vaccines.
The strain accounts for over 80 per cent of COVID-19 cases in Peru and also for a high proportion of cases in Chile, Argentina, and Ecuador. The suggestion that it may be difficult to tame with vaccines should have medical advisors throughout the world in a high state of anxiety.
This has not stopped Australia from having a gung ho approach to the virus. In New South Wales there is clearly unsuppressed control community spread. The state is locking down although in a rather timid sort of way. Arguably a couple of weeks too late. And with this tricky and destructive virus speed of response is everything.
From 9News:
New South Wales today recorded its highest daily COVID-19 number in the current outbreak with 44 new cases, prompting Premier Gladys Berejiklian to tighten lockdown restrictions.

Ms Berejiklian pointed to the vaccination rate as a reason why the lockdown was necessary.

"NSW – in fact, no state or nation or any country on the planet – can live with the Delta variant when our vaccination rates are so low," she said. "So please, do not think that the NSW Government thinks we can live with this when our rate of vaccination is only at 9 per cent. "Because if we chose to live with this while the rates of vaccinations are at 9 per cent, we will see thousands and thousands of hospitalisations and death."
This has resulted in a terse response from Liberal PM Scott Morrison (Berejiklian is also a Liberal) denying responsibility. Again from 9News:
Prime Minister Scott Morrison has insisted Sydney's lockdown is "absolutely not" due to vaccine rollout delays.

At his National Cabinet media conference today, Mr Morrison was asked whether Sydney and parts of NSW were in lockdown due to the speed of the vaccination program.Mr Morrison said it was "always known at this time of the year, in July of this year, that we would still be in the suppression phase".

"That means that in the suppression phase, you need to keep your systems as tight as possible," he said.

"We've had breaches here, there have been breaches in other places, and when there are breaches it's about trying to contain it as quickly as possible.

"When there are breaches it's about trying to contain it as quickly as possible and move as quickly as possible to get us in that situation, which is what the New South Wales government is doing."
The speed of the spread and the fact that Sydney is dealing with the delta variant suggest that the response is too slow. Time will tell.
Meanwhile Morrison has attempted to run cover by suggesting that the Australian Government had managed to get its vaccine supply contract put on steroids. There was a problem however, this was clearly a lie.
From Rachel Withers at the Monthly:
This morning, the prime minister – who yesterday misled Australia about what had been previously promised regarding the vaccine rollout – came armed with more lies.

Scott Morrison finally returned to doing media interviews, visiting 2GB, Today, Sunrise and ABC's AM, to spruik a "ramp-up" in Pfizer supply, first reported on the front page of The Australian as a "game-changing deal" to triple our access, under which Australia will be receiving one million doses per week from July 19. "That is quite a ramp-up," Morrison told 2GB, noting that the number of doses would increase to 2.8 million this month and 4.5 million by August. "I commend Minister Hunt and Professor Murphy and Lieutenant-General Frewen for the great job they've been doing there to get those supplies brought forward," he told Today, adding that Pfizer had now "confirmed those supplies".

But it very quickly emerged that this "flood of Pfizer" (as The Australian's front page put it) was nothing new, with Sky News host Laura Jayes noting that Greg Hunt has long been promising 1 million doses per week from July 19, with the government's own "Allocations Horizons" document, released in June, banking on 1 million per week in August.

That was before Pfizer released a statement, first reported by AM journalist Rachel Mealey, refuting the PM's claims and noting that the number of doses contracted had not changed. The company also stressed that the delivery was part of its normal schedule, making Morrison's mistruth clear.

Both yesterday's and today's number-based lies are easily disprovable with a quick google, or by looking at the many documents the government itself has released. The only thing ramping up here is the shamelessness of Morrison's lies.
Australia and in particular New South Wales are torn between the desire for the restrictions to end, the need to present the situation in a positive light, and the indifference to the consequences of failing to properly suppress the virus. The only humane response is to deal quickly and decisively with any outbreaks. There is no room for hesitation or wanting to ensure that "the economy" is not affected.
If you want to see an example of the effects of indifferent leadership then Boris Johnson's England provides the perfect example.
They are planning to open up the country and get rid of all restrictions at the very time that infections are again spiking.
This graph from the Financial Times shows clearly what is happening.
The tactic now appears to be to let the virus surge through the population. Those already vaccinated should mostly be fine. Those who are not, particularly the old and or health compromised will have to prey.
The Government's proposal is that from July 19 all restrictions and social distancing measures will be gone.
From Jessica Elgot and Ian Semple at the Guardian:
Boris Johnson will revoke hundreds of Covid regulations and make England the most unrestricted society in Europe from 19 July despite saying new cases could soar to 50,000 a day before masks and social distancing are ditched.

In a sign the government may reimpose restrictions this autumn, the prime minister warned the public against going "de-mob happy", however. He said opening up – including the lifting of all limits on sports events and nightclubs – would be safest during the school summer holidays and did not say the changes would be irreversible.

Johnson told a Downing Street press conference: "We must be honest with ourselves that if we can't reopen our society in the next few weeks, when we will be helped by the arrival of summer and by the school holidays, we must ask ourselves: when will we be able to return to normal?"

He said the aim in revoking the rules was to "move from a universal government diktat to relying on people's personal responsibility" but added: "Obviously, if we do find another variant that doesn't respond to the vaccines, if, heaven forbid, some really awful new bugs should appear, then clearly we will have to take whatever steps we need to do to protect the public."

The planned changes announced by Johnson on Monday are set to make England an outlier in much of the rest of the world where restrictions remain to combat infections. The so-called "big bang" reopening was described as reckless by Labour and the dropping of the legal requirement for masks prompted a backlash from bereaved families and regional mayors.
And the UK chief medical officer CHris Whittey has essentially confirmed that the UK is going to let the virus wash through the population. I cannot imagine Ashley Blomfield thinking this was a wise thing to do.
From Ian Sample and Natalie Grover at the Guardian:
"At a certain point, you move to the situation where instead of actually averting hospitalisations and deaths, you move over to just delaying them. So you're not actually changing the number of people who will go to hospital or die, you may change when they happen," he said.
Scientists think that the proposal is bonkers. Again from the Guardian:
Lifting the remaining Covid restrictions in England this month is "dangerous and premature", according to international scientists and doctors, who have called on the UK government to pause reopening until more people are vaccinated.

Writing in the Lancet, more than 100 global experts warn that removing restrictions on 19 July will cause millions of infections and risk creating a generation with chronic health problems and disability from long Covid, the impact of which may be felt for decades.

Government scientists expect cases of Covid to soar in the summer months even without the further easing of restrictions that is scheduled for 19 July. On Wednesday, the UK reported more than 30,000 new cases for the first time since January, and rises of more than 40% in hospital admissions and deaths.

Whitehall sources have said further delay or U-turn is not on the cards, but expect to come under increasing pressure in the coming days to change course. "I think we'd only be looking at further delay if there was an emergence of a particularly nasty new variant," one said. Another source said it was unlikely" that the plan could be knocked off course, whatever the numbers.

With the number of cases estimated to be doubling every nine days, infections are set to surpass the winter peak of 68,000 a day within a fortnight and may reach six figures before the end of the month.
And by way of comparison it appears that Taiwan is getting on top of its recent Covid surge. Sporting venues such as gyms and golf courses, as well as national parks, scenic areas, museums and movie theaters, will be allowed to reopen. Restaurants, night markets and food courts can host socially distanced customers. But bars and swimming pools will stay closed, and people must continue to wear masks in public.
Meanwhile in Fiji the Government is facing a crisis. with 860 new cases reported in the past 24 hours. Even though 58% of adults in the country had received at least one vaccination dose the virus is spreading unrestricted. And the Government is thinking of some significant steps such as the compulsory vaccination of public servants, at least if they want to keep working. No jab, no job.
Which brings us into stark contrast with local news. Complaints tend to be anecdotal concerns that someone cannot get into managed isolation, or someone's parent has not been able to get an appointment for a vaccination or the roll out is too slow. While we remain Covid free in the community the end point is the important feature.
This is not over by a long shot. And the appearance of new and more dangerous strains is only going to make the policy responses more difficult. Do not expect free and easy overseas travel to start any time soon.