RIP Penny Bright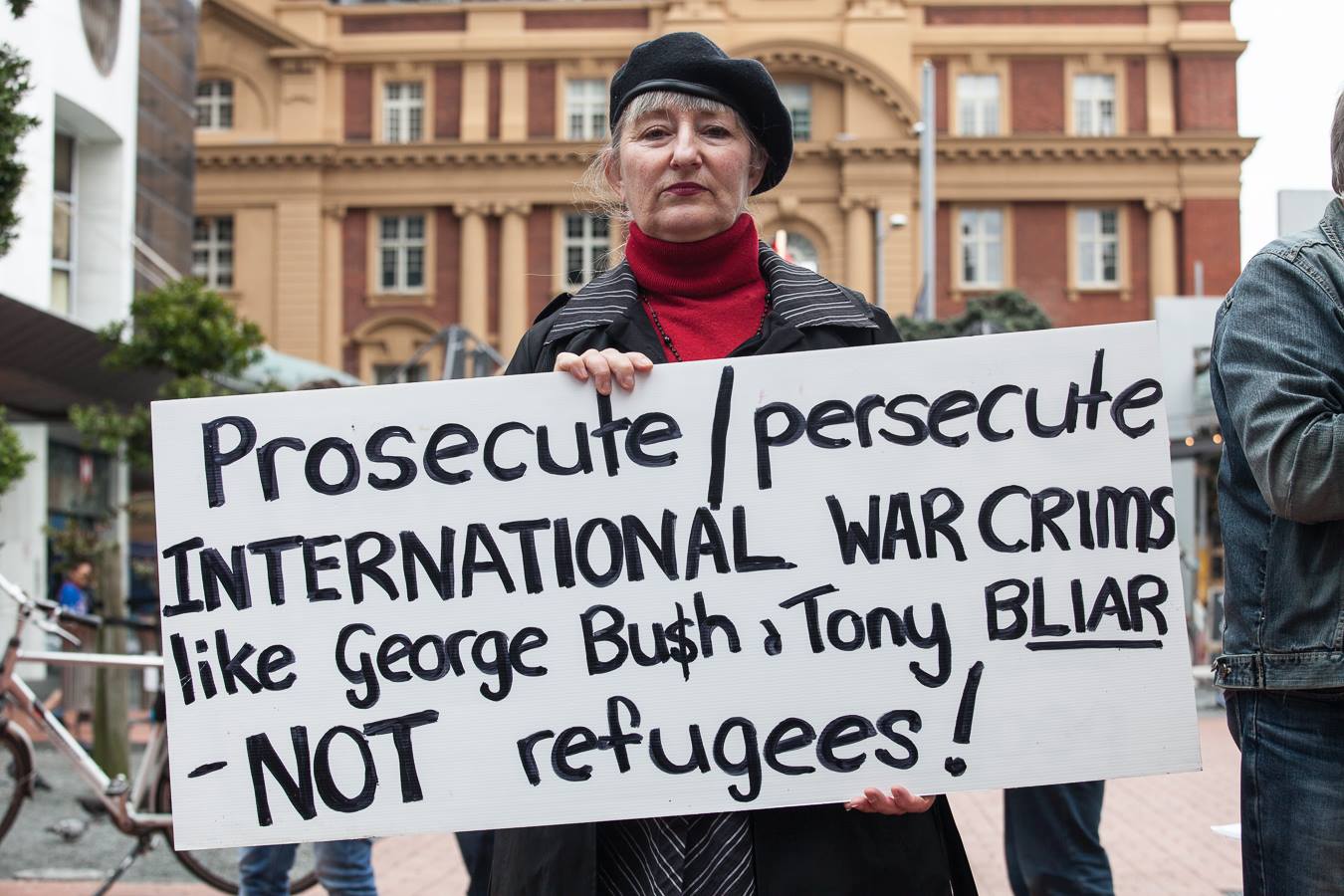 There was some sad news overnight. Auckland political activist Penny Bright finally succumbed to ovarian cancer and died overnight.
Penny was one of Auckland's unique political activists. She was a regular attendee at protests and had that endearing characteristic of saying exactly, precisely what she thought.  Without fear.
She railed against what she said was corruption at Auckland Council and urged there to be greater transparency.
She engaged in a rates strike, refusing to pay rates on her home until transparency was improved.
This led to claims and counterclaims and High Court action. Simpson Grierson's legal bill to Auckland Council was over $100,000. Rates arrears at the time were $33,000.
She offered to settle the defamation suit by being given an apology and $10,000. Council turned down this very economically rational offer.
The crazy thing in relation to the rates arrears is that Council could have sat back and not spent a thing and made more money. Arrears attract a 10% penalty per annum and Bright did not have a mortgage, preventing Council from seeking that the mortgagee pay the arrears.
And the defamation suit was I thought overblown.  People say awful things about Council all the time.  Thicker skins should have prevailed.
The stress of the court action clearly had an effect on her. I recommend people never go to court unless there is absolutely no alternative. Life is too short for that sort of stress.
She also stood for public office. She was almost elected as a Councillor in the early 2000s in a by election. Imagine what would have happened if she had won …
She also stood in each of the Auckland super city Mayoralty elections. She achieved 2,700 votes in 2010, nearly 12,000 in 2013 and over 7,000 in 2016.
She has been unwell for a while. It is a sign of her fortitude and strength of will that she survived as long as she did.
And one of the most touching things I have read for a while was this description by Bernard Orsman in the Herald of her meeting with former nemesis John Banks.
John Banks took the frail hand of his old foe Penny Bright at her bedside in Auckland Hospital today and held it for a good 15 minutes.

"I haven't met anyone with more fight than you," said Banks, who knew he was in her good books when she telephoned and referred to him simply as "John".

"Whenever you referred to me as John Banks I knew I was in trouble," said the former mayor of Auckland City Council.

On a Wednesday night in 2002, Banks stared down a group of protesters at the Auckland Town Hall and said he was not going to tolerate "boorish and childish behaviour by a small minority of Aucklanders hell-bent on disrupting the council".

He ruled the protesters could not bring placards into the council meeting. That was followed by chaotic scenes with 20 security guards and several police officers dragging protesters outside and making 17 arrests. Bright was in the thick of the action.

Banks accepted Bright's invitation to visit her in hospital today, turning up in a Ralph Lauren puffer jacket carrying a large bunch of red lilies and a friendly smile.

He had barely pulled up a chair and wrapped his right hand into hers when Bright launched into a tirade against the injustices of Auckland Council in pursuing her for not paying rates and trying to sell the Kingsland house she had called home since 1990.

"It's a bit of a dag while I'm busy fighting for my life that I'm fighting to expose Auckland Council for what they have done to me … there needs to be a full-blown forensic inquiry," said Bright, gravely ill in hospital with a life-threatening diabetic condition, ovarian cancer and a perforated bowel.
That last comment summed up Penny perfectly. She always fought and she never gave up.
I did not necessarily agree with what Penny said but I could never fault her passion or bravery.
Rest in peace Penny.
Reprinted from the Standard.