Planting enough trees could save the world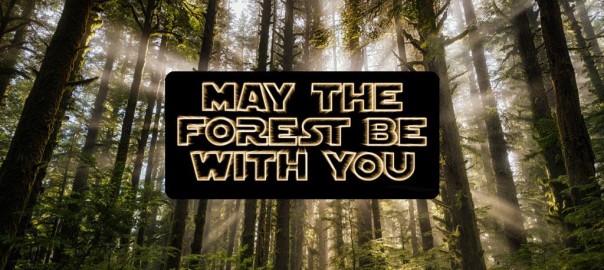 There was an interesting article in a recent Herald which suggested that by planting enough trees New Zealand could meet not only its international climate change commitments but even become carbon neutral.
It referred to a report produced by Pure Advantage, an organisation dedicated to green growth.From the article:
New Zealand urgently needs to plant swathes of new trees – more than a million hectares of them – to help combat climate change and boost a green economy, a major business think-tank says.

Pure Advantage today launches its new report, Our Forest Future, as the Government signs a landmark UN agreement to rein in global warming.

The group calls for a new national forest strategy that would halt deforestation and ultimately create 1.3 million hectares of new forest.

It argues that planting huge new blocks of permanent native forest and fresh high-carbon commercial forests could avoid large areas of land being lost to erosion, help off-set agricultural emissions and put the country on course for a net-zero greenhouse gas future.

Along with erosion-prone land, new forest should also be planted along waterway margins and urban forest, where the environmental benefits of trees, such as protecting river ecosystems, would be much greater.
The author, Dr David Hall was recently interviewed by Radio New Zealand and provided a persuasive argument in support of reforestation.
The report notes that in 2011 New Zealand was ranked top in the world for green growth but our ranking has plummeted since then.  The 2014  Green Growth Economy Index ranks us at 18th.  It notes that we are currently going through a deforestation stage at the very time we should be growing more forests.
The report proposes that New Zealand reforests 1.3 million hectares of land to offset our agricultural emissions and to position New Zealand on a feasible course for a net-zero greenhouse gas emissions future.  This sounds like a lot, around 5% of New Zealand's land mass, but when you consider that there is 1.1 million hectares of erosion prone land in the country that would benefit tremendously from reforestation the target appears to be eminently achievable.
Hall also anticipates a role for a rejuvenated urban forest and says this:
The value of urban forest comes partly from its capacity to ease the environmental pressures of urban pollution and urban life. But it also comes from population density, which means that the personal and material benefits of trees are multiplied. Any benefits to health and wellbeing, for example, will fall upon everyone in the trees' vicinity, which has aggregative effects on demand for health services.

There are examples of leadership here. For example, Wellington City Council has a target of two million trees by 2020, supported by programmes like the provision of free trees for residents and community groups planting in public places. But these programmes aren't widely known. Accordingly, there is space to upscale such efforts with a more ambitious, nationally unifying goal, which encourages other councils to raise their game.
Hall also suggests changes to the Emissions Trading Scheme to make it functional.  He notes that 85 foresters questioned about the ETS believe that it has had no beneficial effect on reforestation rates.  In fact the current trend is in the wrong way.  Deforestation for conversion into dairying means that no only is a carbon sink lost but it is replaced by a source of methane production.  The scheme is described as being "notoriously ineffective".
The current price for carbon is $13 per unit, up from $1.45 three years ago following the eventual outlawing by the Government of fraudulent units issued by Russia and Ukraine.  The report estimates that if the price hits $25 then there will be sufficient incentive for reforestation of 370,000 hectares.  If that occurs the country will be about a third of the way to meeting its goal.
The report concludes in these terms:
Fundamentally, all New Zealanders need to think about how to get more trees in the ground. Landowners need to take a second look at slumping hillsides and unvegetated waterways, and explore the avenues available for reforestation. Urban New Zealanders, who lack the land for planting themselves, need to find other ways to support the trees that offset their commerce and food production—through volunteering, crowdfunding, or supporting policies that expand our natural assets. Businesses need to examine their capacity to assist, by supporting local planting and offsetting projects with integrity. And government, at national and local levels, needs to demonstrate leadership: to upscale existing afforestation programmes, to adopt programmes that are succeeding elsewhere, and to find ways to reward existing tree-planting projects to increase their capacity for planting.
There are multiple benefits in having a forestation strategy.  And urban trees areas important part of any strategy.  We just need the political will both nationally and locally to make it work.