It's the end of the world as we know it *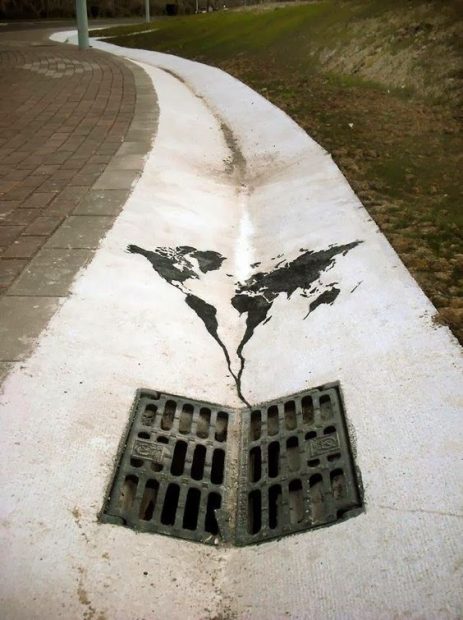 The United Nations has published a report that paints a stark warning that humanity's current treatment of the world's environment is destroying it.
From Kate Gudsell at Radio New Zealand:
The most comprehensive report on the global state of biodiversity to date has found one million species are threatened with extinction.

The just-published United Nations assessment – known as the Intergovernmental Science-Policy Platform on Biodiversity and Ecosystem Services (IPBES) – says nature is declining globally at rates unprecedented in human history.

The landmark report issues an ominous warning – the rate of species extinctions is accelerating, and this will have grave impacts on people around the world.

Humans have significantly altered three-quarters of the land-based environment and two-thirds of the marine environment.

More than a third of the world's land surface and nearly three-quarters of freshwater resources are devoted to crop or livestock production.

Up to $US577 billion ($NZ872b) in annual global crops are at risk from pollinator loss.

Plastic pollution has increased ten-fold since 1980 and up to 400 million tonnes of heavy metals, solvents and toxic sludge are dumped annually into the world's waters.

The report said people were eroding the very foundations of their economies, livelihoods, food security, health and quality of life.

According to the global assessment, an average of about 25 percent of animals and plants are now threatened.

All this suggests around a million species now face extinction within decades, a rate of destruction tens to hundreds of times higher than the average over the past 10 million years.
The report can be accessed here.
So what can we do? The solutions have been canvassed many times but obviously need to be repeated time and time again. Things like:
Eat less red meat.
Drive and travel by plane less.
Catch more public transport.
Engage in pest management and trapping.
Plant more trees.
Reduce consumption.
Live more simply.
There are a great number of ideas in the Standard's How to get there series.
What is clear is that we are now past the point of having to talk. We are now in a position where we need to act.
And clearly politics must play its part.  We can no longer afford cautious triangulators or leaders that refuse to do what is right because they are afraid of upsetting entrenched groups. 
Time is running out. We collectively need to act now.