Apartments for Glen Eden?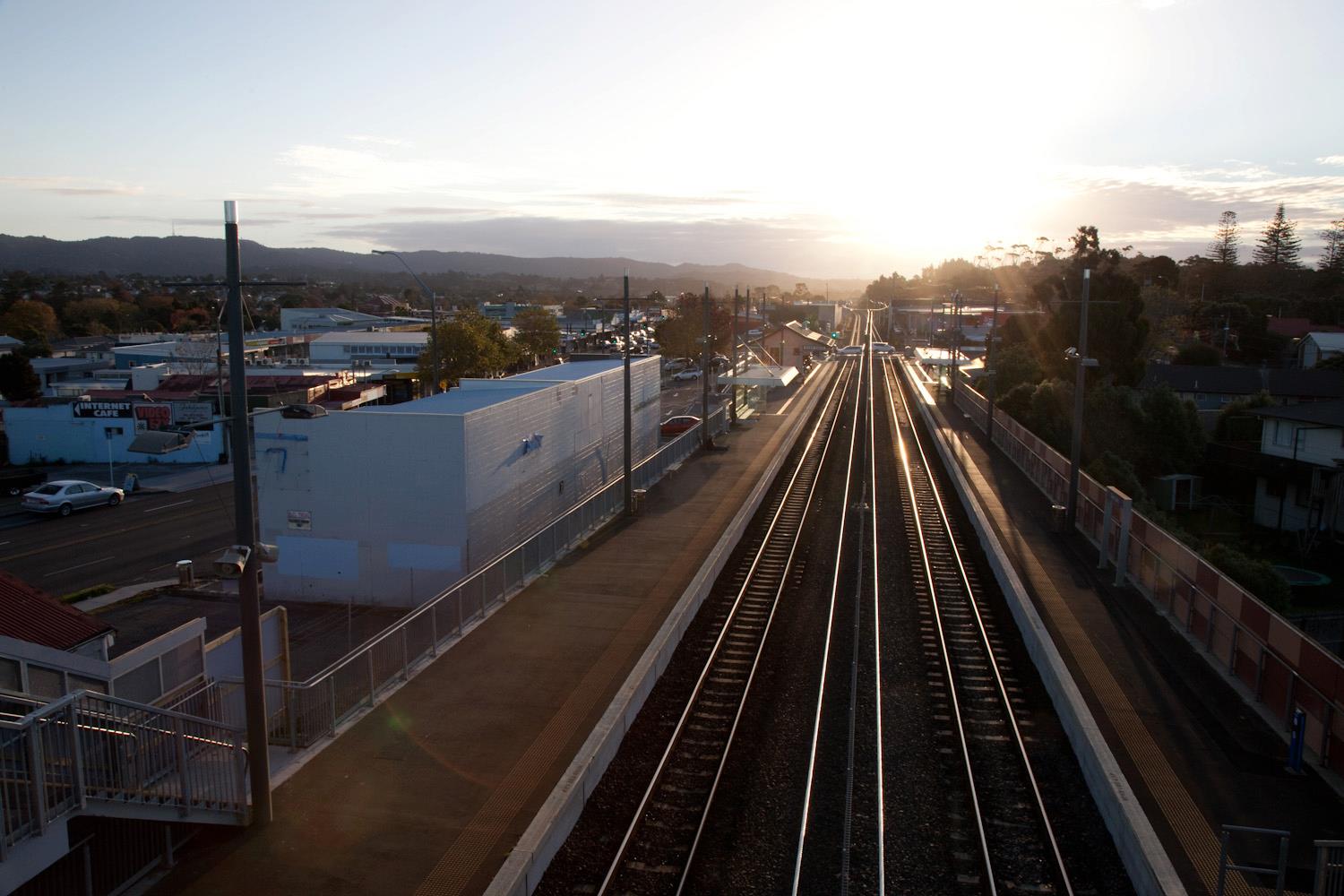 The Western Leader recently published a story about a proposal to build two ten story apartment houses in the middle of Glen Eden.  From the article:
Ten-storey towers of mostly one-bedroom flats have been proposed for suburban west Auckland, prompting local fears they will turn into slums.

Developers have applied for non-notifiable resource consent to build blocks of apartments in the centre of Glen Eden, adjacent to the railway tracks and cemetery.

Smaller dwellings and apartments have been touted by many as the future for Auckland and as one solution to the city's housing crisis.

If given the go-ahead, the apartment blocks would house 168 one- or two-bedroom units and townhouses along with carparking, retail space and some outdoor space for residents.

The Waitakere Ranges Local Board said it was a radical proposal.
We did although we said it was radical for Glen Eden rather than radical per se.
The article correctly recorded the local board's concern that most of the apartments were one bedroom only.  We preferred a mix so that all stages of life were catered for.  Apartments should be a subset of communities.
The article also noted that the board has concerns about traffic issues, which we do, and also that we recommended that the application be notified, which we did.
The article was picked up by Transportblog.  Let me say that Transportblog is a must read if you want to understand local transport issues.  The depth and quality of analysis is superb.
The blog is also incredibly popular.  Before it appears to have had issues with Sitemeter it was in the top five ranked local blogs behind Cameron Slater's blog, whose figures are questionable, David Farrar's Kiwiblog, the Standard which I write for and Martyn Bradbury's Daily Blog.  For a more technical blog writing primarily on Auckland transport issues to get this readership is rather phenomenal.
The blog gave us a bit of a serve.  Having blogged for so long and understanding the dynamics I can understand.  But the comments were based on the article whereas the local board position was more complex that what the article said.
The post suggested that we are opposed to new housing in Glen Eden.  We are not but we are concerned that ten story developments are proposed.  We accept that intensification should occur and development happening around the train station is a good thing.  We have indicated for Unitary Plan purposes that we believe six story apartment houses should be allowed.  But if this particular development is allowed it will get a head start on all other developments.
The post also comments on our preference that two and three bedroom apartments also be constructed and provides interesting data showing that three quarters of dwellings in Glen Eden have three or more bedrooms.  The data is interesting and suggests that more one bedroom units would be helpful although part of our concern was to allow for a mixture of residents.  And if the intent is in part to provide for affordable housing then family size units are absolutely vital.
We were criticised for raising congestion as an issue.  It is correct that this sort of development will actually decrease city wide congestion because the incentive to catch the train will be so high.  But there will be locally increased congestion because the planned apartments are on an intersection with an at level crossing that already experiences major congestion things will only get worse.
One final matter that I have a very strong opinion on is the need to publicly notify the application. I am aware that this increases the time for processing and the expense but I believe that allowing the public to have a say provides an important check on development intentions.
If you want to have affordable housing and a sustainable city then intensification, particularly around the transport nodes, is essential.  As representatives of and advocates for local opinion we do need to make sure that any development also fulfils the needs of the local community.