Climate change is this Government's nuclear free issue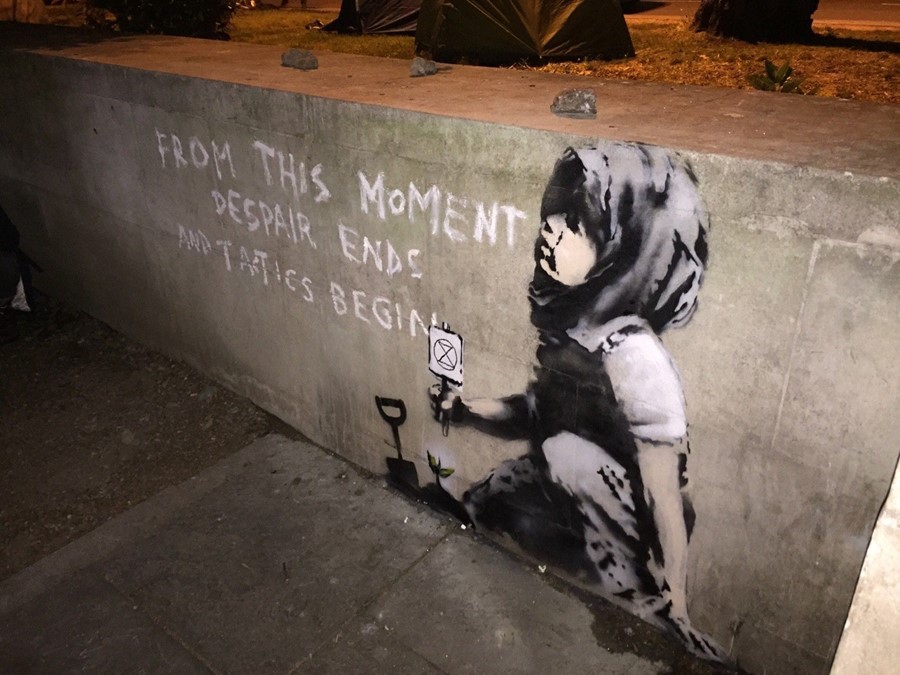 Jacinda Ardern is right. Climate change is this generation's nuclear free moment. And it is therefore this Government's nuclear free issue.
After the mixed feelings caused by the response to the CGT proposal there is an imperative for the Government to make sure that its response is resolute. Otherwise there will be the feeling that NZ First is wielding too much power.
Negotiations over the Zero Carbon Bill are under way and the result is close. From Andrea Vance at Stuff:
The government is close to announcing a deal on its contentious climate change legislation, striking a deal over agricultural emissions.

Stuff understands Climate Change Minister James Shaw and NZ First have negotiated a "split gas" target, which would see methane treated differently from other long-lived gases, like carbon.

Farmers are worried about the legislation because agriculture accounts for about half our emissions, mostly methane from belching live stock.

It comes as Shaw took delivery on Tuesday of two reports – on agriculture and on transitioning to 100 per cent renewable electricity by 2035 – from the Interim Climate Change Committee (ICCC).

But instead of immediately releasing them publicly, as expected, the reports will be held back until the Government decides how to respond.

Shaw said: "We have delayed release of reports to give Government time to consider the reports so that when they are released for public consultation people will have a clear idea of the Government's thinking around the recommendations.

"That's likely to mean the release of the reports, together with the Government's position, will happen in the next few weeks."
I can live with different treatments of methane and CO2. Methane is shorter living and we can plant enough trees, lots and lots of trees, to address the effects and give us more time as we transition away. And getting to 100% renewable electricity by 2035 could cost a considerable amount although the analysis I have read came from the New Zealand Initiative and should be treated with a grain of salt.
But the Government needs to be staunch about the overall goal.
To see how stark things are when advisers to the UK Conservative Government are recommending carbon neutrality by 2050 then you know that things are dire.
How about carbon neutrality by 2025 as demanded by Extinction Rebellion? That is an utterly ambitious target but the science seems to be suggesting more and more strongly that this is what will be required of Western nations to avert catastrophic change.
We are in an emergency and maybe as a starting point our leaders should publicly spell this out. This New Scientist article contains these comments from ER spokesperson Rupert Reed:
Telling the truth would help reach the 2025 goal, he says. Extinction Rebellion is demanding that the government "must tell the truth by declaring a climate and ecological emergency." Perry responded this week that "what counts is actions".

Read says one facet of this demand is about language and conveying the scale of change required to tackle climate change. "It means declare a climate emergency. Tell the public this is an existential threat. This is not just about the environment, but about everything. That we will have to change an awful lot," he says
Already elected bodies are responding.  The Welsh Government has declared a climate emergency.  As has Scotland.  And London.  And UK Labour intends to this week force a vote in parliament to declare a national environmental and climate change emergency.
Auckland Council was recently asked to do the same.  They promised to think about it.  The city's climate action plan, which aims to achieve a 40% reduction of greenhouse gas generation by 2040 is not brave enough.
Getting back to the Government the choices are stark. A tepid half hearted response shaped by New Zealand First reluctance to upset farmers will not be enough. This is this Government's defining issue.
Let's do this.