Chair's report – November 2020 – Derivatives, Open Studio and acknowledging a community hero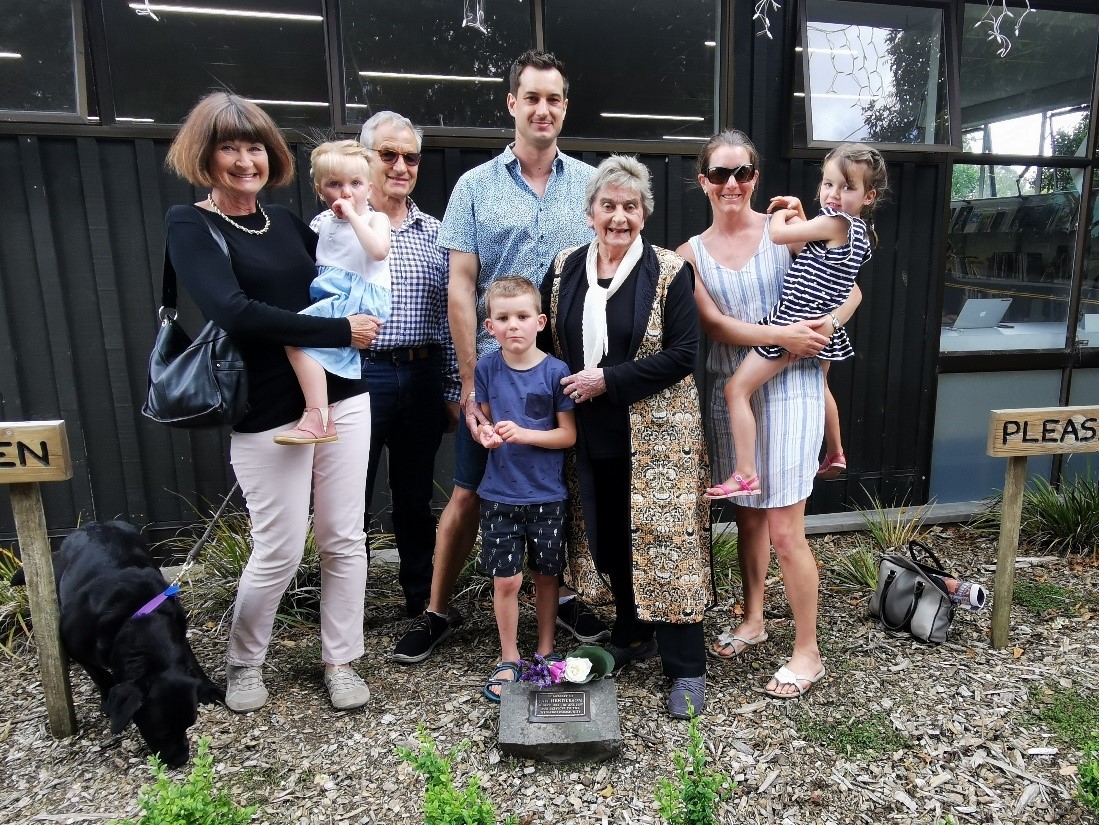 Council's derivative policy
There has been considerable media interest in Auckland Council's derivatives policy on hedging and interest rate exposure. Details can be found on the council website. Council's approach is to have a diversified portfolio approach to debt management and interest rate exposure risk.
This is something that I have personally been interested in since the consultation about the emergency budget earlier this year. The accompanying documents suggested that Council's liability under its derivative contracts was $1.4 billion greater than its derivative assets.
The focus for Council in hedging its debt is to minimize the risk of actual financial loss through increases in interest rates, now or in the future. This protects the council's ability to provide the essential services and infrastructure investment that Aucklanders rely on.
However, $1.4 billion is a large number. They may be bookkeeping entries but last year (2018-19) Auckland Council lost $773 million. This year the loss was $665 million.
What is a derivative? It is essentially a bet. Really intelligent people and merchant bankers throughout the world have poured massive resources into creating legal arrangements which allow people to buy and sell contracts the worth of which depend on what way things like interest rates move.
Linear derivatives are basically bets that interest rates will not move too far one way or another. There are also more exotic versions that accentuate the gain or the loss. If you are looking for the best sort of linear derivative, then the good old fixed rate loan cannot be beaten. No need for smart complex arrangements, just agree on the interest rate and the term and then move on.
As part of its feedback on the emergency budget the local board requested an urgent review of Council's approach to derivative dealings on the basis, they open up Council, in my view, to high risk.
I think that it is important for Council to do this and the review should be conducted by someone independent. Derivatives may or may not have a legitimate role in smoothing interest rates and protecting from interest rate spikes. But Council should ensure that the amount of trading and the risk is appropriate and represents real value for money.
Open Studios Weekend
The Waitakere Open Studios weekend was held recently. This is a board sponsored event that has been occurring for a number of years now. Local artists are invited to take part and a road map is prepared showing the location of artists residences over the weekend where they have prepared their art to be viewed.
I managed to get around about half of the total and the experience reminded me how blessed the area is with its artistic talent.
With permission I took a few photos of artists in their studios. There was Ted Scott who is a renowned photographer as well as a painter with merit. Ted has been recording the beauty of the West Coast for many years now.
There was Mandy Patmore who is also based at Karekare who is not only a formidable artist specialising in native birds and the use of recycled material but is also the driver behind Kakano, a collective for young artists based at Corbans Art Centre. I cannot speak highly enough of the work that she does.
There was also Sefton Rani who specialises in the use of paint skins and discarded material to create dramatic and quite unique objects of art.
The collective response from all of the artists was that numbers were down on previous years, probably because of Covid, but the event was very worthwhile and very helpful for them.
The event improves the standing of local artists, helps them by making them better known and generating sales for them, and improves their ability to continue as artists. I think that it is extremely worthwhile, one of the more important things that we achieve.
When I was part of the group planning and pushing for the creation of the Waitakere Ranges Heritage area one of the drivers was the beauty of the Ranges and the profound effect it had on artistic talent. I am very pleased to note that after this weekend artistic talent in the Ranges is indeed flourishing.
Ian Henderson Plaque
Acknowledging local heroes is one of the simpler parts of the job but ultimately one of the most important. Many years ago Ian Henderson, a local Titirangi resident who performed a huge amount of work for the Titirangi Community was remembered by a simple bronze plaque placed in the garden at the Titirangi War Memorial Hall.
It recently went missing and this was noticed. Thanks to some sterling detective work by the Board's PA Sharon Davies it was relocated.
Then last Saturday there was a very simple but heart-warming ceremony involving Ian's family and Titirangi Ratepayer's chair Mels Barton when the plaque was replaced, and Ian's memory and contribution acknowledged.
Ian's wife June Henderson is also a treasure and should be acknowledged. I can confidently say that she is responsible for the eradication of more weeds and the capture of more possums than anyone else in Titirangi's history. She is one of our really outstanding protectors of our environment.
Community Waitakere AGM
Community Waitakere has been around for a while and performs an important role. It acts as a hub and support for local community organisations.
The personnel are well known. David Kenkel is the Chair, and our own Mark Allen is the Executive Officer.
It recently held its AGM and David gave what I thought was an exceptional speech outlining the effect that Covid had on our community, the importance of the community response and the lessons learned.
Some highlights from his speech:
"Communities act with grace and generosity in the face of difficulty. As the research I have been doing seems to indicate. The mad Max movies are only fiction. In reality, in tough times people pull together.
Working from home and needing to minimise social contact does not make communities go away. Instead people find creative new ways to connect.
Populations of people who are already economically and socially vulnerable become more vulnerable under Covid 19 conditions. The happy TV stories of people taking up new hobbies and learning to enjoy baking during lockdown do not reflect the stories of those who did it very hard indeed. Hence, as an organisation that supports communities, we have a duty to also tell these stories of difficulty and challenge.
We also found out that the state can do a great deal to help and support people. The story that we have heard for so long about the impossibility of funding more than minimal interventions to target social well-being is now revealed as a myth. Sometimes this is talked about as 'crisis socialism'. I prefer to think of it as an encouraging reminder that governments owe a greater duty of care to the well-being of people than the well-being of economies, and, under the right conditions governments can do a great deal to enhance social well-being. I think this is an important lesson that we should keep at the forefront of our thinking as we move into a new future."
I have always been a fan of Community Waitakere and its contribution to the West and I am sure that this will continue.
Guy Fawkes
Guy Fawkes day has again occurred.
It is that day of the year when we celebrate an act of terrorism that occurred on the other side of the world involving a direct attack on a democratic institution by burning fires and letting off combustible devices that scare domestic animals and threaten widespread fire.
You may notice that I am not much of a fan.
While the visuals can be spectacular the noise and the associated fire risk are not. And what seems to be an endless lead up to the event itself involving further random use of incendiary devices is a real pain not to mention destructive of sleep and of the environment.
The timing of the event is pretty bad. November is usually the start of the dry season. The West Coast with its rugged cliffs, abundant plant life, hard to access areas and dedicated but widely stretched fire brigades, is particularly at threat on Guy Fawkes day and during the lead up.
There is significant support for banning the private sale of fireworks. Local residents and ratepayers groups have supported the move and have petitioned the Government to do this. Auckland Council has formally requested that the private sale of fireworks be banned but so far the Government has declined to act.
There has been a call to change the event to Matariki day. I think the proposal has some merit.

Dusk is earlier, the risk of fire spreading is greatly reduced, and we would be celebrating something of local cultural significance, not an act of terrorism from 400 years ago.
Shadbolt House
This is another of those projects that has been talked about for a long time. It was first proposed by Bob Harvey back in Waitakere City days and the old Maurice Shadbolt House on Arapito Road, Titirangi was purchased.
The intent of the Shadbolt House Trust is to convert the house into a writer's residence. The local board has for some time been a supporter of this.
The meeting allowed us to concentrate on what was required to advance things. Council staff with the benefit of a trust representative are to draw up a list of work required to allow Council to grant them a lease to
French Bay Yacht Club
Mark Allen and I visited the Yacht Club recently at the invitation of the Commodore Allan Geddes. The club was holding a community open day mainly for kids.
The event gave the impression of well controlled bedlam with a number of yachts out on the water and rescue boats zooming around making sure the kids were ok in conditions that were less than optimal. Big ups to the club for providing so many young people with the chance to try out sailing.
The club is well established and has a proud history. There has been some recent disagreements with Council but these are in the process of being resolved to everyone's satisfaction.
In the near future I hope that the local board can provide assistance to the club so that it can continue to provide the strong sense of community that it does.